Welcome to Glory Days Preschool!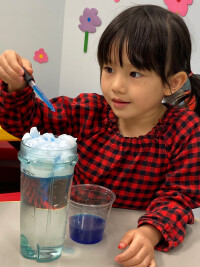 Our mission is to encourage the natural wonder of the preschool-age child through social, intellectual and spiritual growth in a safe, fun, Godly environment. Our classes offer curriculum that is developmentally appropriate and play-based. With the use of weekly themes, Bible stories, music, active play, circle time, arts /crafts, STEM activities and free choice time, children will develop the skills necessary to thrive in kindergarten and beyond.
Glory Days Preschool is open to children ages 2½ through Pre-K (4 and 5 year-olds). We also offer a Parent/Toddler Class for parents and their children under the age of 2-1/2. Glory Days Preschool does not discriminate on the basis of race, color, national origin, religion, political beliefs or family status. All God's children are welcome.
See the class description page to learn more.